Irfan Habib, a student of Mathematics at Jadavpur University, made his family and community proud by winning two gold medals during his undergraduate at the 62nd Convocation of the University held on December 24. Irfan topped his Mathematics Department with 93% marks for his B.SC degree along with securing the highest marks in the entire Science Stream.
Though his family members and teachers are excited at his achievement, Irfan has only continued his excellent work at the university and had secured the top position in the two previous years. In fact, he had been awarded a stipend from the JU Mumbai Alumni Association for topping among all other science departments of the university at the undergraduate level.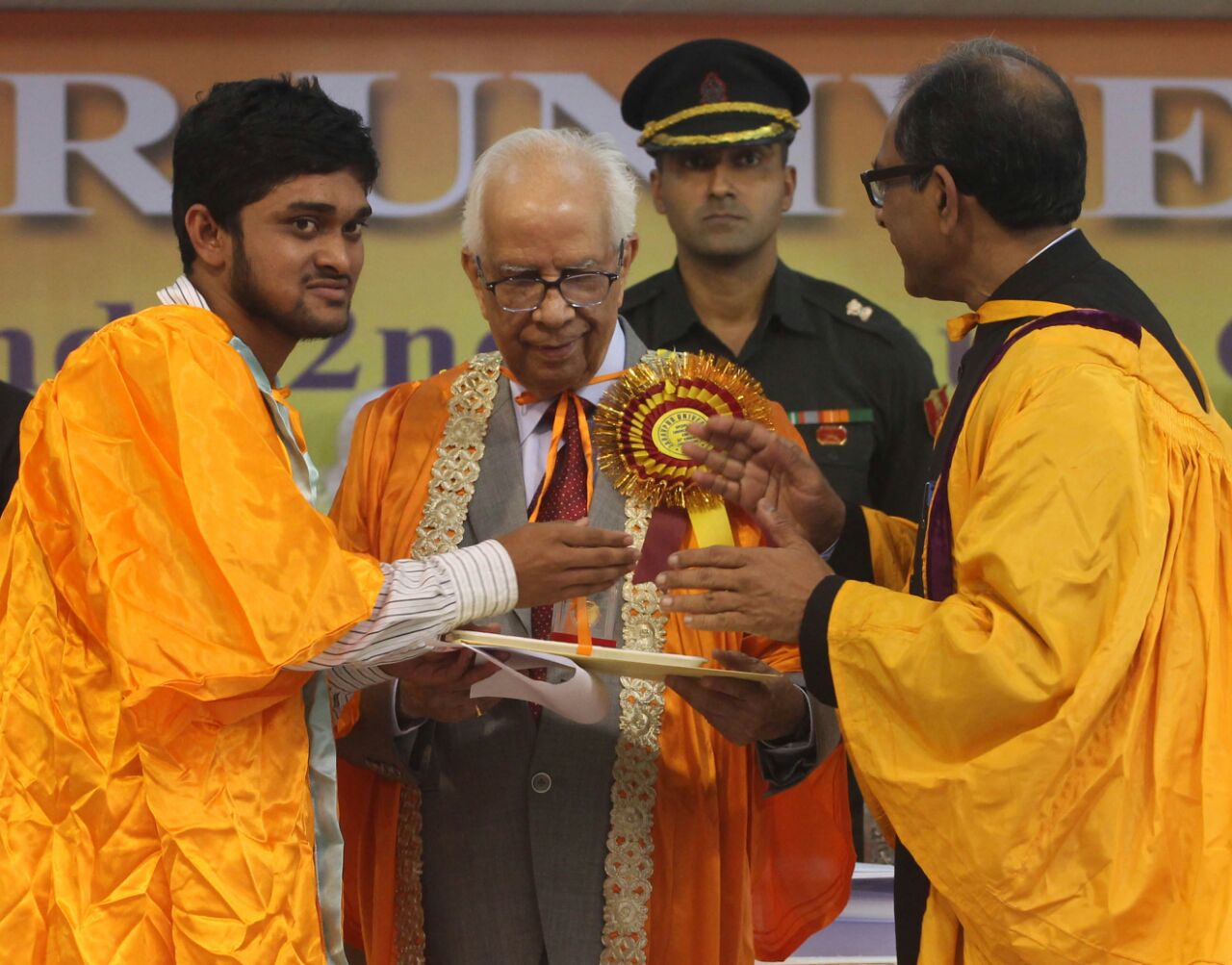 The Convocation was held on the university main campus at Jadavpur on Sunday and was attended by former President of India, Pranab Mukherjee and the Governor of West Bengal Keshri Nath Tripathi, Vice Chancellor Suranjan Das and many other University professors and administrators. Students from undergraduate to PhD. courses were honoured in this Convocation.
Irfan is the son of Md. Saifuddin Ahmed, a senior madrasa teacher under Madhyamik Siksha Kendra scheme and belongs to Sonakur village of Haringhata block in Bengal's Nadia district. After finishing his primary and secondary education from Nadia, Irfan pursued his Madhyamik and Higher Secondary from Front Page Academy, a residential public educational institution situated at North 24 Parganas district's Haroa locality. There, he secured above 90% result for the two board exams in 2012 and 2014 respectively. Irfan is currently pursuing M.sc in Mathematics at Jadavpur University.
Irfan has an elder sister who is also pursuing M.Sc in Mathematics. According to their father, both his children have had a keen interest in Mathematics from their early childhood. Observing his perseverance and hardworking, Ahmed was optimistic that his son would achieve something greater in his academic life. He said, "after his Madhyamik and Higher Secondary where he secured above 90%, I was optimistic that he would achieve something praiseworthy. But I never thought that he would be rewarded with this kind of accolades." He added he spends most of his earnings for the education of his children.
In a conversation with TwoCircles.net, Irfan said,"though I earned this position for the last three years, the amount of happiness this time cannot be expressed…to be awarded medals by the honourable Governor in the august presence of the former President of India, Shri Pranab Mukherjee was a wonderful experience." He added, " I wish to be a Professor and contribute something to the field of abstract algebra as a part of my research areas."
The Head of his alma mater, Front Page Academy, Md. Quamruzzaman applauded Irfan for his success. He said, "Besides his meritoriousness, he has many positive qualities. He prays five times even without any break. We are proud of him for the reason that the Academy was able to guide the meritorious students like him properly in every aspect."